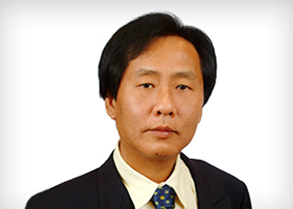 First appointment as Director
1 September 2001
Last re-election as Director
29 April 2021
Board committees
Nil
Present directorships in other listed companies and principal commitments
Hong Leong Holdings Limited("HLH") (Assistant Managing Director)
Tripartite Developers Pte. Limited (Director)
Other appointments
Nil
Past directorships in other listed companies and principal commitments held in the preceding three years
Nil
Mr Kwek has more than 35 years of experience in property investment, property development and the building and construction materials business. As the Assistant Managing Director of Hong Leong Holdings Limited("HLH"), he spearheaded the establishment, and oversees the operation, of its subsidiary in Chengdu, People's Republic of China since 2012. Prior to that, he also had many years of experience in a large Beijing project which was successfully completed in 1996. He continues to be a director of Beijing Hong Gong Garden Villa House Property Development Co., Ltd.
He was also appointed as Justice of the Peace by the Prime Minister's Office in May 2008 and was also awarded the Public Service Medal (PBM) in 1998, Public Service Star (BBM) in 2004 and the Public Service Star (Bar) on National Day 2014 in recognition of his significant contributions in public service and community work and support towards Singapore.
Note:
Hong Leong Investment Holdings Pte. Ltd. is the immediate and ultimate holding company of Hong Leong Finance. Hong Leong Holdings Limited and Tripartite Developers Pte. Limited are related companies under the Hong Leong Group of companies.