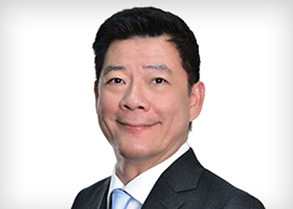 Peter Chay Fook Yuen
Non-Executive and Independent Director
Appointed a Director of Hong Leong Finance Limited on 11 June 2019, Mr Chay is the chairman of the Remuneration Committee and Hong Leong Finance Share Option Scheme 2001 Committee, and also sits on the Board Risk Committee of the Company.
Mr Chay has over 30 years of experience in auditing and advisory work across various industries, primarily in real estate, financial institutions and healthcare, and specific experience in corporate restructuring, insolvency and corporate finance related work.
He retired from the Company's current audit firm, KPMG LLP in September 2017. At the time of his retirement, he was the Deputy Managing Partner, a position he held since 2010. Prior to his appointment as Deputy Managing Partner, he was the Head of Financial Advisory Services (2005 to 2009) and had direct oversight responsibility over services provided by various business units including restructuring, merger and acquisition, transaction advisory services and forensic accounting. In the last 12 years prior to his retirement from KPMG LLP, he was particularly active in the provision of corporate restructuring and insolvency services, acting as liquidator, receiver and manager and judicial manager on a number of engagements. He is currently the Managing Director of Advisory Plus Pte Ltd, a boutique company providing business advisory services.
Mr Chay graduated with a Bachelor of Commerce majoring in Accounting, Finance and Systems from the University of New South Wales, Australia. He is a Fellow of the Institute of Singapore Chartered Accountants and a member of the Institute of Chartered Accountants in Australia.