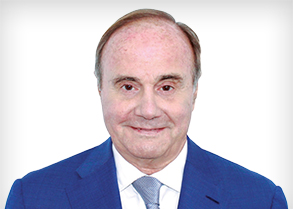 First appointment as Director
5 August 2020

Last election as Director
Not applicable
Board committees
Nil

Present directorships in other listed companies and principal commitments

Golden Agri-Resources Ltd* (Independent Director)
PT BNP Paribas Sekuritas Indonesia (Independent President Commissioner on the Board of Commissioners)
Other appointments
Nil
Past directorships in other listed companies and principal commitments held in the preceding five years
Millennium & Copthorne Hotels plc* (Independent Director) (delisted and privatized in 2019, and now known as Millennium & Copthorne Hotels Limited)
The Hong Kong Country Club (Director)
*These are listed companies
Christian Gautier de Charnace
Non-Executive and Independent Director
Mr de Charnace has over 40 years of broad and diversified international banking experience in corporate and institutional banking and had held various executive management positions having responsibilities in the areas of corporate finance, investment banking, fund raising, capital markets and advisory transactions for clients.
He currently sits on the boards of Golden Agri Resources Ltd as an Independent Director ("ID") and PT BNP Paribas Sekuritas Indonesia as an Independent President Commissioner. He was previously an ID of Millennium & Copthorne Hotels plc (now known as Millennium & Copthorne Hotels Limited), a related corporation of Hong Leong Finance Limited, until its delisting from the London Stock Exchange in October 2019.
Mr de Charnace was Chief Executive Officer Investment Banking Asia Pacific at BNP Paribas ("BNP") prior to retiring in 2017, having held that position since 2013. He was with BNP since 1980. During his tenure with BNP, he was Head of Paribas branches and region in Seoul, Taipei and Los Angeles / Western US region (1980 - 1990); Managing Director and Head of Asia Pacific region based in Paris (1991 - 1993); Managing Director and successively Head of Capital Markets and Corporate Finance for Asia Pacific based in London, Singapore, Hong Kong, Tokyo and Hong Kong (1993 - 2013). Mr de Charnace started his career in banking at Bank of America and he was Vice President of Multinational Division Paris and Houston (1973 to 1980).
Mr de Charnace graduated from Institut d' Etudes Politiques de Paris in Economy and Finance, and he also holds a Bachelor's degree from the University of Law in Paris.