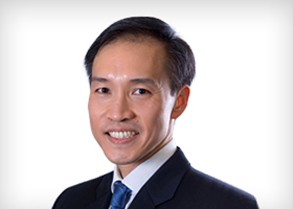 First appointment as Director
1 October 2016
Last re-election as Director
25 June 2020
Will be seeking re-election at the 2022 Annual General Meeting
Board committees
Board Sustainability Committee (Chairman)
Board Risk Committee (Member)
Present directorships in other listed companies and principal commitments
Millennium & Copthorne Hotels New Zealand Limited* (Non-Executive Director)
Hong Leong Management Services Pte. Ltd. (Senior Vice President)
Other appointments
Nil
Past directorships in other listed companies and principal commitments held in the preceding three years
Nil
*Listed company
Mr Hangchi joined the Hong Leong Group, Singapore in 1999 and has garnered extensive global transactional experience across many of the Hong Leong Group's entities which include listings and public offerings, mergers and acquisitions as well as capital markets issuances and banking facilities. Prior to that, he was an Advocate and Solicitor in Allen & Gledhill LLP from 1997 to 1999.
Mr Hangchi graduated from the University of Southampton in the United Kingdom with a BSc (Social Sciences) (Hons) Degree in Accounting and Law. He was called to the English Bar and admitted to the Rolls as a Barrister-At-Law (Middle Temple) and was also called to the Singapore Bar.
Note:
Hong Leong Investment Holdings Pte. Ltd. is the immediate and ultimate holding company of Hong Leong Finance. Millennium & Copthorne Hotels New Zealand Limited and Hong Leong Management Services Pte. Ltd. are related companies under the Hong Leong Group of companies.