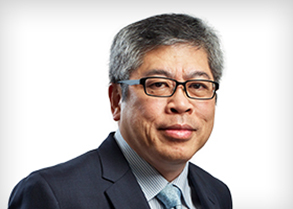 Kwek Leng Peck
Non-Executive and Non-Independent Director
Appointed a Director of Hong Leong Finance Limited (the "Company") since 1 January 1998, Mr Kwek was last re-elected as a Director on 25 April 2019.
Mr Kwek also sits on the Executive Committee (also as alternate to the chairman), Board Risk Committee and Hong Leong Finance Share Option Scheme 2001 Committee of the Company.
Mr Kwek is the Executive Chairman of Hong Leong Asia Ltd. ("HLA"). He is also an Executive Director of Hong Leong Corporation Holdings Pte. Ltd., Hong Leong Investment Holdings Pte. Ltd. ("HLIH") (the immediate and ultimate holding companies of HLA respectively), the non-executive Chairman of Tasek Corporation Berhad ("TCB") and a non-executive Director of City Developments Limited ("CDL"), Millennium & Copthorne Hotels plc ("M&C") and China Yuchai International Limited ("CYI"). CDL, M&C, HLA, TCB and CYI are subsidiaries of HLIH and thus, related companies under the Hong Leong Group of companies.
Mr Kwek has many years of experience in trading, manufacturing, property investment and development, hotel operations, corporate finance and management.