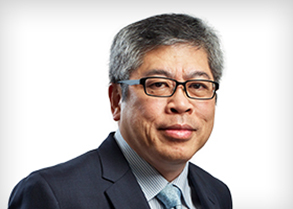 First appointment as Director
1 January 1998
Last re-election as Director
29 April 2021
Board committees
Executive Committee (Member, and also as alternate to the Chairman)
Board Risk Committee (Member)
Hong Leong Finance Share Option Scheme 2001 Committee (Member)
Present directorships in other listed companies and principal commitments
Hong Leong Asia Ltd.* ("HLA") (Executive Chairman)
Tasek Corporation Berhad (Non-Executive Chairman)
China Yuchai International Limited* (Non-Executive Director)
Hong Leong Investment Holdings Pte. Ltd. (Executive Director)
Hong Leong Corporation Holdings Pte. Ltd. (Executive Director)
Other appointments
Nil
Past directorships in other listed companies and principal commitments held in the preceding three years
City Developments Limited* (Non-Executive Director)
Millennium & Copthorne Hotels plc (Non-Executive Director) (delisted and privatized in 2019 and now known as Millennium & Copthorne Hotels Limited)
Tasek Corporation Berhad (Non-Executive Chairman) (delisted and privatized in August 2020)
*Listed company
Mr Kwek has many years of experience in trading, manufacturing, property investment and development, hotel operations, corporate finance and management as well as extensive involvement in Hong Leong Group real estate developments, investments and hotel operations.
With his in-depth knowledge of the Hong Leong Asia Ltd. ("HLA") group business, Mr Kwek has overseen the growth of the HLA group over the last three decades from an integrated building materials group in the 1980s and 1990s to being also a major player in the consumer products and diesel engines industries in China beginning in the 2000s.
Note:
Hong Leong Investment Holdings Pte. Ltd. is the immediate and ultimate holding company of Hong Leong Finance Limited. Hong Leong Asia Ltd., Tasek Corporation Berhad, China Yuchai International Limited, Hong Leong Corporation Holdings Pte. Ltd. are related companies under the Hong Leong Group of companies.