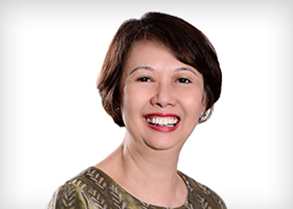 Tan Siew San
Non-Executive and Independent Director
Appointed a Director of Hong Leong Finance Limited on 11 June 2019, Ms Tan also sits on the Board Sustainability Committee of the Company.
She is also an independent Director of DOD Biotech Public Company Limited, which is listed on the Stock Exchange of Thailand. Ms Tan was Singapore's Ambassador to the Kingdom of Thailand from March 2012 to May 2019, and had retired from the Singapore civil service in June 2019.
Ms Tan started her career as an analyst in the Ministry of Defence ("Mindef") in 1974 and headed the Research department in Mindef from 1983 to 1995. Appointed Deputy Secretary (Policy) in Mindef in 1995, her area of responsibilities included strategic issues, defence relations, national education, military security and public affairs. She was appointed Deputy Secretary (Asia Pacific) in the Ministry of Foreign Affairs in October 2006, which appointment she held until her posting as Ambassador to Thailand in March 2012.
During her public service career, she was awarded the Public Administration Medal (Silver) in 1990 and the Public Administration Medal (Gold) in 1999. A graduate with a Bachelor of Social Science (Political Science), Second Class Honours (Upper) from the University of Singapore, Ms Tan also obtained a Master of Arts (Political Science) from the University of Wisconsin - Madison, USA on a Fulbright-Hay scholarship.