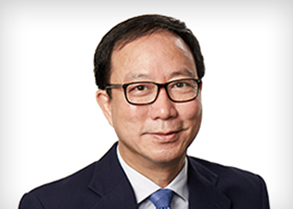 Tan Tee How
Non-Executive and Independent Director
Appointed a Director of Hong Leong Finance Limited on 11 June 2019, Mr Tan is also a member of the Audit Committee and Board Risk Committee of the Company.
Mr Tan is currently an Executive Director of Chip Eng Seng Corporation Ltd ("CES"), a public company listed on Singapore Exchange Securities Trading Limited.
Prior to his joining CES in February 2018, he had served 34 years in the Singapore Administrative Service, holding various key appointments, including Principal Private Secretary to the then-Prime Minister, Goh Chok Tong (from 1997 to 2000) and founding Chief Executive Officer ("CEO") of National Healthcare Group ("NHG") (from 2000 to 2004). He was the Permanent Secretary of the Ministry of National Development (from 2004 to 2011) and of the Ministry of Home Affairs (from 2011 to 2014). From 2014 to 2018, he was the Commissioner of Inland Revenue of Singapore ("IRAS") and concurrently the CEO of IRAS.
Mr Tan retired from public service in 2018. He is currently the Chairman of the Casino Regulatory Authority and Deputy Chairman of NHG. Mr Tan is also a member of the Panel of Experts, Singapore Co-operation Enterprise.
He holds a Bachelor of Business Administration (Honours) degree from the National University of Singapore and a Master of Public Administration degree from Harvard University. He attended the Wharton Business School Advanced Management Programme in 2002. He was awarded a Fulbright Fellowship in 1989/90.